Global Development
Project Managers -Acquainted with Multinational Studies
PM1
Summary of Career
She served at local and global vaccine companies, global IVD Company and life science related company. She had been involved in R&D, QA/QC, Regulatory affairs, and has broad knowledge of GLP, GMP and GCP.
She has experiences on clinical research in CNS, Urology, Dermatology, Cardiovascular, Oncology and Hematology.
She supported to establish Japan subsidiary of Global CRO, and started up their 1st in-house Global study in Japan.
After she joined intellim, she has been involved in Global Development, played a key role in start-up of Global Development Department, establishment of Taiwan Representative Office, intellim Korea Corporation and iQ Pharma Services Corporation, and Asian Study Seminar.
She has been had very good communication with Upper managements of QPS-Qualitix and QPS Taiwan through partnership agreement and establishment of iQ Pharma Services Corporation (JVC).
Experienced Therapeutic area:
Therapeutic area
Indication
Local/Global
CNS
Major Depression (2 protocols)
Local
Urology
Over-active Bladder
Local
Dermatology
Acne vulgaris
Local
Hematology
Hemostatic effect under surgery with pump-oxygenator
Hemophilia B
Global
Oncology
Breast Cancer
Renal Carcinoma*
Global
*For Japanese Study manager, she drafted monitoring plan, EDC completion guideline and various manual and format in Japanese. In addition, she established communication line with foreign central laboratory and its courier service.
She had been involved in various feasibility studies.
PM2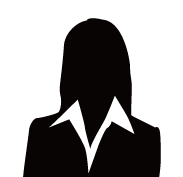 Summary of Career
She had been involved in clinical development at CRO and Pharmaceutical companies
Experiences in Monitoring:
-Monitoring Leader(Japan/Abroad: Phase I ? III)
-CRA
-General management of Studies and CRA/CRO as a Playing Manager
* No findings in written form from PMDA at documents analysis and on-site survey
Experiences in Project Management:
-Review of Development Strategy, drafted protocols, responded to inquiries from PMDA, and others
-Cooperation with head quarters in Europe and US
* GCP Compliance Survey (Documents and on-site), English, CRO management